Welcome to the fifth month of the Unlocking the Past 2022 Reading Challenge: Around the World. This month focuses on books that take place in Europe. While I will generally focus on Historical Fiction novels, I have included plenty of contemporary options as well. The majority of recommendations come from https://inspirationalhistoricalfiction.com/, other readers, or other authors. Especially don't forget to check out my partner's website, https://amongthereads.net/book-setting/europe/. She has a ton of books listed there too! If none of these suggestions appeal to you, I highly recommend joining the Avid Readers Facebook Group and asking for their recommendations. They are AMAZING and your TBR pile will never be the same.
Add your suggestions in the comments, and/or tell me what you are reading. Have you read any of these below?
Monthly Reminders:
*If you read a book for April, don't forget to go to yesterday's post to comment and get your name entered for your chance to win a print copy. (You'll also earn your entry for the end of the year giveaway.)
*You can also join the Facebook Group. for more interaction and suggestions, or if you'd like a bookmark to remind you of the monthly challenges, fill out this Google Form.
---
Lady of Galway Manor by Jennifer Deibel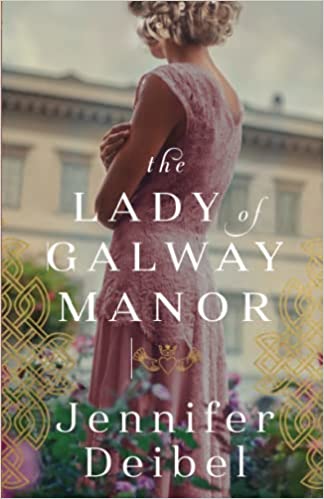 1920 – Ireland
In 1920, Annabeth De Lacy's father is appointed landlord of Galway Parish in Ireland. Bored without all the trappings of the British Court, Annabeth convinces her father to arrange an apprenticeship for her with the Jennings family–descendants of the creator of the famed Claddagh Ring.
Stephen Jennings longs to do anything other than run his family's jewelry shop. Having had his heart broken, he no longer believes in love and is weary of peddling the "lies" the Claddagh Ring promises.
Meanwhile, as the war for Irish independence gains strength, many locals resent the De Lacys and decide to take things into their own hands to display their displeasure. As events take a dangerous turn for Annabeth and her family, she and Stephen begin to see that perhaps the "other side" isn't quite as barbaric and uncultured as they'd been led to believe–and that the bonds of friendship, love, and loyalty are only made stronger when put through the refiner's fire.
The Thrall's Sword by Grace Caylor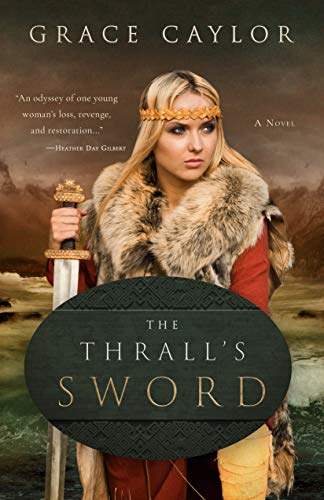 700s – Ireland
On the night Sigrid, a seventeen-year-old Norse slave, is to accompany her dead master on a fiery longship to Valhalla, the cruel Jarl Ragnar murders her mother.
When two fishermen rescue her from her fate in the seas, grief-stricken Sigrid joins them on their mission to warn the Irish of the oncoming Viking raiders. As she continues her journey, her hatred for Jarl Ragnar grows and she secretly vows to destroy him.
However, as her new friend Erik teaches her about his God, a surprising power begins to work inside her heart. Yet when Sigrid has the chance to seize vengeance, will sweet revenge or a foreign god free her from despair?