Welcome to the ninth month of the Unlocking the Past 2021 Reading Challenge. This month focuses on the Roaring 20s and/or Great Depression (1920s to 1941). I've used the Inspirational Historical Fiction Finder to pull together my list of suggestions. I have several on my bookshelves, but we're starting to reach the eras that I don't generally read. I'm looking forward to peeking into parts of history I am not as familiar with.
Add your suggestions in the comments, and/or tell me what you are reading. Have you read any of these below? Which one should I choose for this month? Let me know.
Also, if a title has (read and reviewed), clicking on that takes you to a review I've written on that book. Just in case you are interested in learning more.
Monthly Reminders:
*If you read a book for August, don't forget to go to yesterday's post (RCR: Until June) to comment and get your name entered for your chance to win a print copy. (You'll also earn your entry for the end of the year giveaway.)
*You can also join the Facebook Group. for more interaction and suggestions, or if you'd like a bookmark to remind you of the monthly challenges, fill out this Google Form.
---
The Last Gasp by Chautona Havig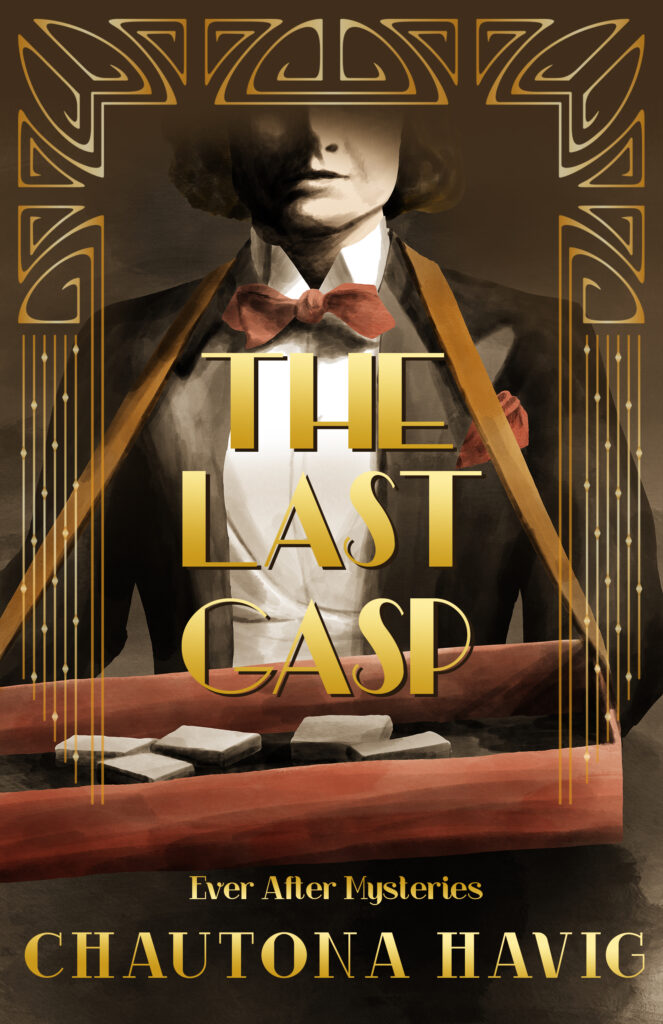 1920s – California
At the pinnacle of his Hollywood career, Garrison Prince's reign ends tonight.
As plain old Gary Prinz, he can pursue his Bible education, buy a bungalow in Pasadena, acquire a few chickens, and marry the girl of his dreams. He just never imagined trading the silver screen for a pulpit would wreak such havoc.
A cigarillo girl, Lucinda Ashton spends her days with her boyfriend, Gary, and her evenings selling candy and "gaspers" to the Hollywood elite at the Taj Mahal Theater.
However, when gunshots ring out just as intermission begins, Lucinda finds herself smack-dab in the middle of a brouhaha that leaves three dead, and no one has a clue why.
All the police know is that the evidence points to Lucinda as the killer and Gary as the intended target.
Four new friends, one young orphan, and a potluck of clues that don't seem to fit anywhere leave the police baffled, Lucinda in fear for her freedom, and Gary ready to trade in his acting shoes for gumshoes if it'll save his "Cinda."
The first book in the Ever After Mysteries combining beloved fairy tales and mysteries, The Last Gasp. This Cinderella retelling blends a murder with enough crime and story clues to keep you on the edge of your seat.
On Sugar Hill by Ane Mulligan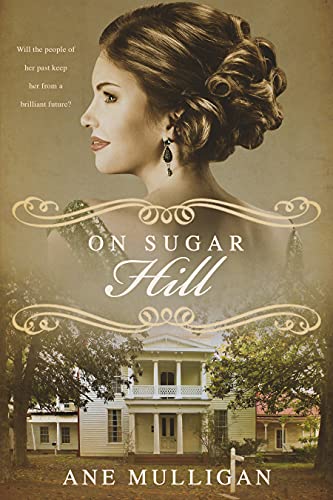 1929 – Georgia
To make ends meet, the Fitzgerald women must open their home as a boardinghouse, but will the secrets they uncover prove their undoing?
The day Cora Fitzgerald turned sixteen, she fled Sugar Hill for the bright lights of New York City, leaving behind her senator father's abuse. But just as her career takes off, she's summoned home.
The stock market has crashed. The senator is dead. Her mother is delusional, and her mute Aunt Clara pens novels that expose the town's secrets. Then there's Boone Robertson, who never knew she was alive back in high school but now manages to be around whenever she needs help.
And the Fitzgerald women need a lot of help, indeed. They are forced to find a way to make ends meet, whether it's mining for gold or doing what Southern women have done for generations in times of need—turning their home into a boardinghouse.
But will the people of Cora's past keep her from returning to a brilliant future?
Paint and Nectar by Ashley Clark
1929 – South Carolina
In 1929, a spark forms between Eliza, a talented watercolorist, and William, a charming young man with a secret that could ruin her career. Their families forbid their romance because of a long-standing feud over missing heirloom silver. Still, Eliza and William's passion grows despite the barriers, causing William to deeply regret the secret he's keeping . . . but setting things right will come at a cost.
In present-day Charleston, a mysterious benefactor gifts Lucy Legare an old house, along with all the secrets it holds–including enigmatic letters about an antique silver heirloom. Declan Pinckney, whom Lucy's been avoiding since their disastrous first date, is set on buying her house for his family's development company. As Lucy uncovers secrets about the house, its garden, and the silver, she becomes more determined than ever to preserve the historic Charleston property, not only for history's sake but also for her own.
A Sojourner Christmas by Linda Brooks Davis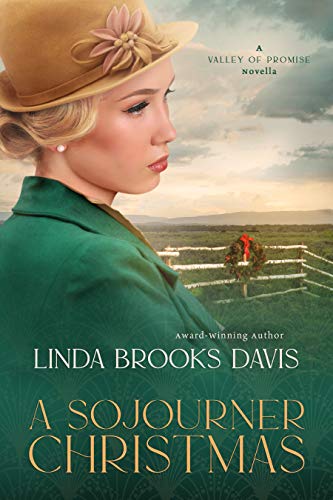 1923 – Texas
She relinquished her childhood home. Abandoned her former life. And set off for a faraway valley that's touted as magical. As an aspiring newspaper reporter, Blossom Evans expects to find plenty of material with which to carve out a career. But alarming tales about the Lower Rio Grande Valley of Texas abound. Barely tamed, rugged brush land. Mexican bandits. Wildcats, rattlesnakes, and tarantulas as big around as dinner plates. Where will she find the courage to face—and overcome—such foes, even for her dream career?The first hint of an answer lies in the sleepy little West Texas town of Winters. An unexpected conflict is brewing, one that could launch a reporter's career—or crush it before it begins. How will Blossom be lured into the fray? And where will she find the temerity to confront this particular brand of evil? It's Christmas Eve 1923, and Blossom Evans is about to discover what's she made of.
The Red Canary by Rachel Scott McDaniel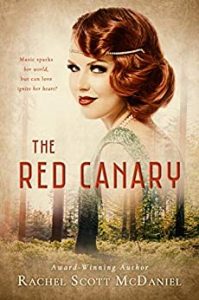 1928 – Pennsylvania
Music sparks her world, but can love ignite her heart?
In 1928, soot from the local mills and music from speakeasies linger in the Pittsburgh air. When the manager of The Kelly Club is found dead, nightclub singer Vera Pembroke is thrust into peril. As the only witness to the crime, she's sentenced to hide away in the Allegheny Forest with a stuffy police sergeant as her guardian.
Sergeant Mick Dinelo harbors a burning hatred for Pittsburgh's underworld after the devastation it left on his life—and heart. He should be out exposing culpable gangsters rather than tending to the impetuous woman who defies his every effort to keep her safe.
Mick and Vera must set aside their differences to solve the murder that someone wants to keep buried beneath the soot of Steel City.
In High Cotton by Ane Mulligan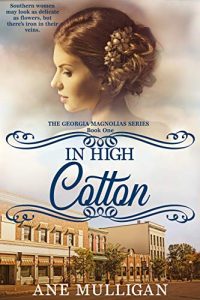 1929 – Georgia
While the rest of the world has been roaring through the 1920s, times are hardscrabble in rural South Georgia. Widow Maggie Parker is barely surviving while raising her young son alone. Then as banks begin to fail, her father-in-law threatens to take her son and sell off her livelihood—the grocery store her husband left her. Can five Southern women band together, using their wisdom and wiles to stop him and survive the Great Depression?
Moondrop Miracle by Jennifer Lamont Leo
1928 – Illinois
Pampered socialite Connie Shepherd lives the kind of glossy life other women read about in the society pages. Engaged to a handsome financier, she spends her days and nights in a dizzying social round. When eccentric Aunt Pearl, an amateur chemist, offers her an unusual wedding present—the formula for a home-brewed skin tonic—Connie laughs it off. But when the Great Depression flings her privileged world into chaos and rocks her marriage to the core, will Aunt Pearl's strange gift provide the key to survival for Connie and her baby?
By turns heartbreaking and hope-filled, Moondrop Miracle tells the story of an extraordinary and unforgettable woman whose determination to succeed changes her life forever.
Off the Ground by Catherine Richmond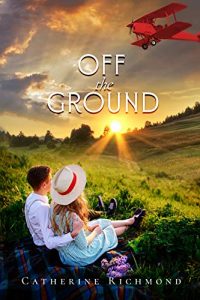 1929 – Nebraska
She wants to race Amelia Earhart. He's afraid of flying. Will their relationship ever get off the ground?
As the Roaring Twenties come to a close, Mac McFarland falls head over heels for live-wire Corrie Tinley. Now that she's graduated, they're allowed to date. But before he can sweep her off the dance floor and into his life, her father gives her a winged death trap—a biplane. Refusing to stick around to see her crash, Mac leaves without saying goodbye. Corrie's family treats her like a dumb Dora, but her former basketball coach is respectful and attentive. Mac has a noble air like Lindbergh and dark hair waving over his forehead like Gary Cooper. She can't wait to take him flying in her new biplane, but he's disappeared. If she can't find him, is she destined to fly solo the rest of her life?
The Brightest Hope by Naomi Musch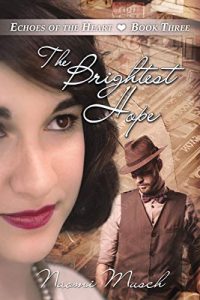 1924 – Wisconsin
Five years after the Great War…
Holly Allen is a well-adjusted war widow with a knack for running the family press. She's over the days of waiting for a white knight to ride in and sweep her away from her cares. Besides, if Hugh Phelps is a knight, he's certainly a black one—with his prison record, personal demons, and the ghosts of war that haunt him.
When Holly hires Hugh, despite her reservations, it isn't long before she sees the man he could really be, and as Hugh finds his niche at Allen's Printing, he finds his lady boss equally appealing. Despite the attraction, however, Holly won't let herself fall for a faithless man, and Hugh isn't on gracious terms with God.
Then, just when new beginnings seem possible, old heartaches from the war come calling. Now it might only be in letting go of everything dear that they both discover what real love
Under the Midnight Sun by Tracie Peterson and Kimberley Woodhouse
1929 – Alaska
Tayler Hale is ahead of her time as one of the first women naturalists. She has always loved adventure and the great outdoors, and her remote job location also helps keep her away from the clutches of the man to whom she once made a foolish promise. It seems she must keep running, however, and in secret, her boss from Yellowstone arranges for a new job . . . in Alaska.
The popular Curry Hotel continues to thrive in 1929 as more visitors come to Alaska and venture into the massive national park surrounding Denali. Recent graduate Thomas Smith has returned to the hotel and the people he considers family. But when a woman naturalist comes to fill the open position and he must work with her, everything becomes complicated.
The summer brings unexpected guests and trouble to Curry. With his reputation at stake, will Thomas be able to protect Tayler from the danger that follows?