The book world is full of interesting people, and authors tend to be their own breed. That's why I enjoy author interviews. It gives me a chance to meet other authors who have characters and stories living in their heads and then introduce them to the readers who like to read about those stories and characters. This week I get the honor of introducing to you Love Inspired author, Deb Kastner.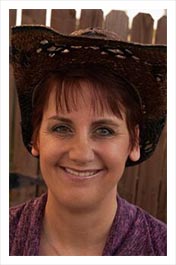 Publishers Weekly Bestselling, award-winning author of over 50 novels and two million books in print, Deb Kastner enjoys writing contemporary inspirational and sweet western stories set in small communities, often including animals as major secondary characters. Deb lives in beautiful Colorado with her husband, her puppers Gabby and Sadie, and two mischievous bonded brothers, black tuxedo cats Hype and Dab. She recently went through what she terms her midlife crisis and adopted her very first ever real live horse whose name is sweet Moscato. She is blessed with three adult daughters and two grandchildren with #3 on the way. Her favorite hobby is spoiling her grandchildren, but she also enjoys reading, watching movies, listening to music (The Texas Tenors and The High Kings are her favs), singing in the church choir and exploring the Rocky Mountains on horseback.

You can connect with her through:
Website  |  Facebook  |  Twitter  |  Instagram  |  BookBub  
Now for the fun stuff! I have to admit I am partial to my Fast Five. 🙂 So settle in as I hit Deb with rapid-fire.
CC: Milk or Dark Chocolate?
DK: Dark Chocolate for sure. The darker, the better.
CC: Print or E-book?
DK: Yes. I love books. All books. The smell of print books, the convenience of eBooks and being able to clean, declutter or play a computer game while I'm listening to an audiobook.
CC: Cat or Dog Person?
DK: Yes. I've been a dog person all my life and currently live with my elderly pit bull/shepherd mix Sadie, my beloved miniature schnauzer Gabriella Peaches (Gabby) and my granddaughter's emotional support dog Oreo, who literally has the body of a Boston terrier and the small apple head of a chihuahua. Two years ago added a pair of bonded tuxedo cat brothers who keep the house lively. I also had a midlife crisis and adopted a wonderful horse named Moscato.
CC: Morning Person or Night Owl?
DK: Night owl for sure. I'm trying to back it up, but the truth is I go to bed at 2 AM and wake up at 10 in the morning.
CC: Spring, Summer, Fall, or Winter?
DK: I live in Colorado, so I have to say Fall, when the colors change and it gets cooler.
Now for a couple of fun personal questions:
How can we pray for you?
DK: My husband had a double stroke six years ago and continues to fight its effects, which appear to be getting worse. My granddaughter has emotional needs which need to be met and I pray she feels God's presence in her life. Right now she is really floundering. And for me, that I can be a caregiver for everyone and also the sole breadwinner.
CC: Oh, Deb! So many hugs. I'm a caregiver myself, and just caring for one person is a challenge, but you have SOOOO MUCH to handle. You can be guaranteed those prayers. May you feel God's strength, peace, encouragement, and provision as you move through each day.
What is your favorite Bible verse?
DK: I cling to John 6:53-58. Jesus is the true bread Who feeds us and gives us drink. Without that I wouldn't be able to continue fighting through life when the bad times come and rejoice through it all.
"Jesus said to them, "Amen, amen, I say to you, unless you eat the flesh of the Son of Man and drink his blood, you do not have life within you. Whoever eats[s] my flesh and drinks my blood has eternal life, and I will raise him on the last day. For my flesh is true food, and my blood is true drink. Whoever eats my flesh and drinks my blood remains in me and I in him. Just as the living Father sent me and I have life because of the Father, so also the one who feeds on me will have life because of me. This is the bread that came down from heaven. Unlike your ancestors who ate and still died, whoever eats this bread will live forever." (NABRE)
CC: It is so comforting to have the reassurance from Him. Life as a caregiver is never dull or easy.
What are you reading right now?
DK: Psychological thrillers, as I can't read contemporary Christian romances when I'm writing them.
CC: You sure dive right into the other spectrum! LOL But I completely understand not being able to read in the genre you write while writing your story.
What do you like to do when you aren't reading or writing?
DK: I don't get out to see my beautiful Arabian Moscato nearly as often as I'd like because he's an hour and a half away at my sister's farm. But whenever I can find an afternoon, I'm out there loving on him..
CC: There is just something peaceful and comforting about spending time with horses especially. I'm glad you get your time with him when you can.
What has been the biggest challenge for you on your writing journey?
DK: Working through various family issues that always seem to pop up. I'd like to say I just shut my office door and write through them, but that doesn't happen. I'm too much of a wife/Mom/Granny to ignore my family's needs.
CC: Hugs. I so understand that. It really slows the writing process, but family is always the greater calling.
Let's talk about your newest release, A Reason to Stay (Rocky Mountain Family #5) (K9 Companions #9).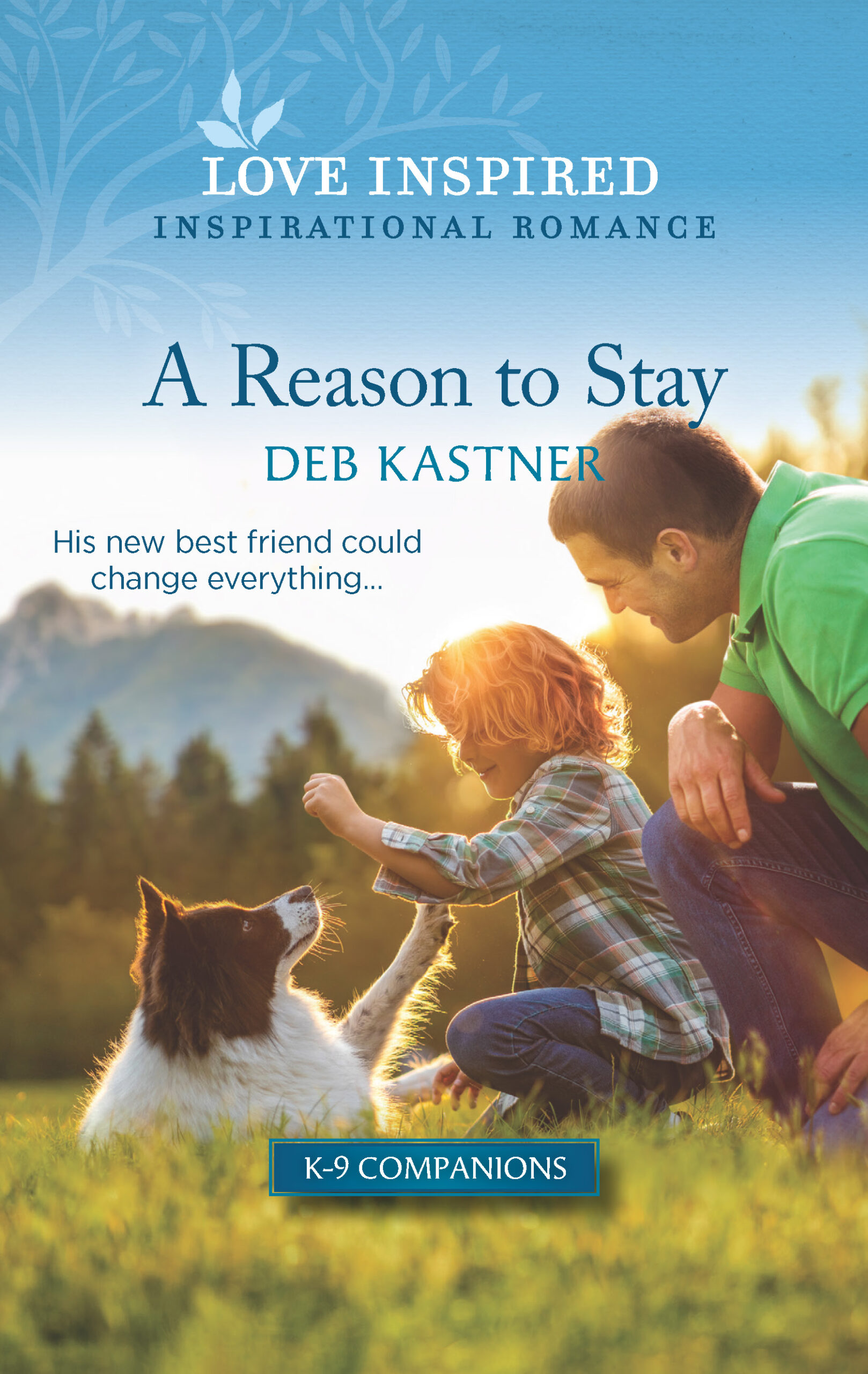 Caring for a little boy… Brings him more than he ever imagined Tied down with family and work responsibilities, Sharpe Winslow has always wondered about the world outside his small Colorado town. When newcomer Emma Fitzpatrick finds herself unsure about caring for the brother she never knew about, Sharpe and his rescue pup, Baloo, step in and take the boy under their wing. Sharpe knows he shouldn't get close to Emma or Aidan. But maybe they'll give him a reason to stay…
Find all the available purchase links by visiting https://www.debkastnerbooks.com/book/a-reason-to-stay/.
CC: Who was the most challenging character to create?
DK: Sharpe was difficult because, like his name, he's very edgy. It's difficult to write a character who lives right on the edge without having him fall too far and be downright mean. I want readers to empathize with him and his inability to have the life he wants.
CC: That can definitely be a difficult balance to maintain, but those characters need to exist. We live with Sharpes in our lives, and it's always good to see another side of them.
Which character was the most fun to create?
DK: As always, the service dogs in the stories win out. I enjoyed writing the boy Aidan and how therapy dog and Border collie, Baloo, changes his life.
CC: Dogs make such a difference in everyone's lives, and therapy dogs provide such a needed service that cannot be fulfilled any other way.
How did this story affect you as you wrote it? Did God teach you anything through the writing?
DK: I have to admit I sometimes feel tied down by my responsibilities and feel as if God has given me too much, even though I cling to the verse that states God will never give me more than I can handle. I learned with Sharpe that maybe this is exactly where I'm supposed to be and I don't have to "get away" in order to find joy and peace in my life.
CC: I have been recently working through a similar season in my caregiving life, so boy does that hit home for me. Again, lots of hugs!
Thank you so much for joining me today and providing all of us with a wonderful distraction. As my final question, I have my usual "Fun Question".
As a writer, what would you choose as your mascot?
DK: I've actually made a logo with my miniature schnauzer Gabby front and center and my tag line "Dare to Dream."
CC: That is so cute and appropriate for all the dog characters you have in your stories.
Thanks for getting to know Deb Kastner with me. Don't forget to check out her book, A Reason to Stay, and answer the question below to let us know what would be YOUR mascot.