Welcome to the seventh month of the Unlocking the Past 2021 Reading Challenge. This month focuses on the Progressive Era. The Progressive Age has some cross-over with the Gilded Age and is a period the 1890s and 1920s. This is the time period in which we think of progressive thought, labor changes, the fight for women's rights, and other social movements.
You'll see a lot of recommendations that cross over from last month, but also a few new ones. A big thanks to Inspirational Historical Fiction for making it easier for me to pull these lists together.
Add your suggestions in the comments, and/or tell me what you are reading. Have you read any of these below? Which one should I choose for this month? Let me know.
Also, if a title has (read and reviewed), clicking on that takes you to a review I've written on that book. Just in case you are interested in learning more.
Monthly Reminders:
*If you read a book for June, don't forget to go to yesterday's post (RCR: The White City) to comment and get your name entered for your chance to win a print copy. (You'll also earn your entry for the end of the year giveaway.)
*You can also join the Facebook Group. for more interaction and suggestions, or if you'd like a bookmark to remind you of the monthly challenges, fill out this Google Form.
---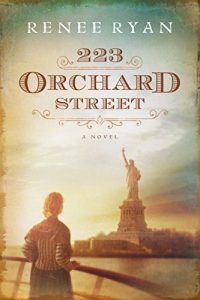 1905 – New York
Irish immigrant Katie O'Connor and her younger sister, Shannon, risk everything to journey to America at the turn of the twentieth century. As each woman passes into an intimidating, stirring, and unpredictable New York City, she is forced to rethink her dream of a better life. It isn't until Katie begins serving the sick in the depressed slums of the Bowery alongside Dr. Titus Brentwood that she discovers her true calling. Meanwhile, fate directs the vulnerable Shannon down an unsettling path that could put her life at risk.
As Katie's and Ty's selflessness and devotion turn into something deeper, Ty must make a choice that could save one O'Connor sister at the expense of losing the other. But Katie hasn't come this far to let go now. She'll do anything to save Shannon and hold on to the man she's come to love.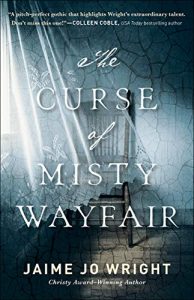 1908/Present Day – Wisconsin
Left at an orphanage as a child, Thea Reed vowed to find her mother someday. Now grown, her search takes her to Pleasant Valley, Wisconsin, in 1908. When clues lead her to a mental asylum, Thea uses her experience as a post-mortem photographer to gain access and assist groundskeeper Simeon Coyle in photographing the patients and uncovering the secrets within. However, she never expected her personal quest would reawaken the legend of Misty Wayfair, a murdered woman who allegedly haunts the area and whose appearance portends death.
A century later, Heidi Lane receives a troubling letter from her mother–who is battling dementia–compelling her to travel to Pleasant Valley for answers to her own questions of identity. When she catches sight of a ghostly woman who haunts the asylum ruins in the woods, the long-standing story of Misty Wayfair returns–and with it, Heidi's fear for her own life.
As two women across time seek answers about their identities and heritage, can they overcome the threat of the mysterious curse that has them inextricably intertwined?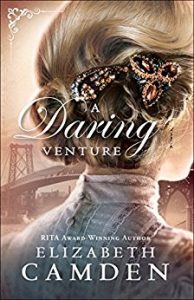 1908 – New York
As a biochemist in early 1900s New York, Doctor Rosalind Werner has dedicated her life to the crusade against waterborne diseases. She is at the forefront of a groundbreaking technology that will change the way water is delivered to every household in the city–but only if she can get people to believe in her work.
Newly appointed Commissioner of Water for New York, Nicholas Drake is highly skeptical of Rosalind and her team's techniques. When a brewing court case throws him into direct confrontation with her, he is surprised by his reaction to the lovely scientist.
While Rosalind and Nick wage a private war against their own attraction, they stand firmly on opposite sides of a battle that will impact far more than just their own lives. As the controversy grows more public and inflammatory and Rosalind becomes the target of an unknown enemy, the odds stacked against these two rivals swiftly grow more insurmountable with every passing day.
1904 – Kansas
Sometimes a secret must be kept for the truth to be revealed.
When a suspicious accident occurs at the famous Dinsmore Chocolate Factory in Sinclair, Kansas, Caroline Lang goes undercover as a factory worker to investigate the circumstances surrounding the event and how the factory treats its youngest employees—the child workers. Caroline's fervent faith, her difficult childhood, and compassionate heart drove her to her job as an investigator for the Labor Commission and she is compelled to see children freed from such heavy adult responsibilities, to allow them to pursue an education. Oliver Dinsmore, heir to the Dinsmore candy dynasty, has his own investigation to conduct. Posing as a common worker known as "Ollie Moore," he aims to find out all he can about the family business before he takes over for his father. Caroline and Oliver become fast friends, but tension mounts when the two find themselves at odds about the roles of child workers. Hiding their identities becomes even more difficult when fate brings them together over three children in desperate need. When all is revealed, will the truth destroy the love starting to grow between them?
 1907 – Indiana
In 1907, shy but loyal Ingrid Storset travels from Norway to support her grieving sister, Belle Gunness, who owns a farm in LaPorte, Indiana. Well-to-do widow Belle, who has lost two husbands and several children, provides Ingrid with enough money to start a small business. But Ingrid is confused by the string of men Belle claims to be interviewing for her next husband. When Nils Lindherud comes to town looking for his missing brother, who said he was going to marry Belle, Ingrid has a sinking feeling her sister is up to no good.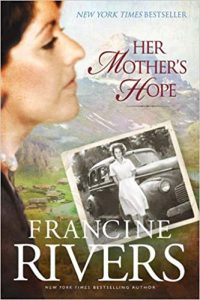 1900 to WWII – Switzerland/California
Near the turn of the twentieth century, fiery Marta Schneider leaves Switzerland for a better life, determined to fulfill her mother's hope. Her formative journey takes her through Europe and eventually to Canada, where she meets handsome Niclas Waltert. But nothing has prepared her for the sacrifices she must make for marriage and motherhood as she travels to the Canadian wilderness and then to the dusty Central Valley of California to raise her family. Marta's hope is to give her children a better life, but experience has taught her that only the strong survive. Her tough love is often misunderstood, especially by her oldest daughter, Hildemara Rose, who craves her mother's acceptance. Amid the drama of World War II, Hildie falls in love and begins a family of her own. But unexpected and tragic events force mother and daughter to face their own shortcomings and the ever-widening chasm that threatens to separate them forever.
1900s – Texas
Rural switchboard operator Georgie Gail is proud of her independence in a man's world … which makes it twice as vexing when the telephone company sends a man to look over her shoulder.
Dashing Luke Palmer is more than he appears though.  He's a Texas Ranger working undercover to infiltrate a notorious gang of train robbers.  Repairing telephones and tangling with this tempestuous woman is the last thing he wants to do.  But when his stakeout puts Georgie in peril, he realizes more than his job is on the line.
1907/Present Day – Wisconcin
For over a century, the town of Gossamer Grove has thrived on its charm and midwestern values, but Annalise Forsythe knows painful secrets, including her own, hover just beneath the pleasant faade. When a man is found dead in his run-down trailer home, Annalise inherits the trailer, along with the pictures, vintage obituaries, and old revival posters covering its walls. As she sorts through the collection, she's wholly unprepared for the ramifications of the dark and deadly secrets she'll uncover.
A century earlier, Gossamer Grove has been stirred into chaos by the arrival of controversial and charismatic twin revivalists. The chaos takes a murderous turn when Libby Sheffield, working at her father's newspaper, receives an obituary for a reputable church deacon hours before his death. As she works with the deacon's son to unravel the mystery behind the crime, it becomes undeniably clear that a reckoning has come to town–but it isn't until another obituary arrives that they realize the true depths of the danger they've waded into.
Two women, separated by a hundred years, must uncover the secrets within the borders of their own town before it's too late and they lose their future–or their very souls.
The only man pragmatic Lilly Hart needs in her life is a six year old. Widowed two years ago, Lilly leaves the shelter of her intrusive in-laws' home to stand on her own and provide for her young son by working for the summer as a cook at Lake Manawa. However, her in-laws find that life utterly unsuitable for their grandson, and when a row ensues, a handsome stranger–who designs roller coasters, of all things–intercedes on her behalf. Still, Lilly is not about to get involved with any man, especially this cocky (though charismatic) gentleman. Little does she know she is about to begin the ride of her life.
Filled with delightful characters and the romance of summer, The Ride of Her Life is another supremely entertaining story from the witty Lorna Seilstad. Readers will laugh out loud and sigh contentedly as they spend the summer of 1906 in Lake Manawa.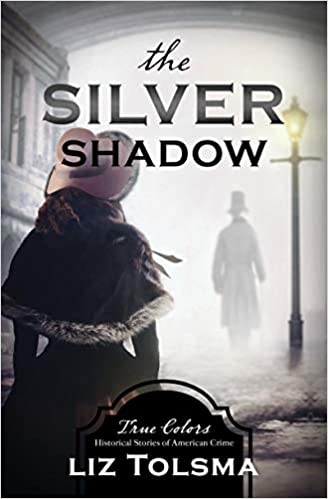 1900 – Colorado
Denver of 1900 is still a dangerous place to be following the silver crash of 1893. And of out of the dark comes a shadow intent on harming women. Ambitious young Denver newspaper reporter Polly Blythe is searching for the big story that's going to launch her career. On Friday evening, August 24, 1900, she gets her break when two women are cracked over the head within a two-minute walk of each other. But policeman Edwin Timmer thwarts Polly's ideas of a serial criminal. . .until the shadowy figure strikes again. Will the reporter and the policeman team up to find the culprit before he strikes too close for comfort?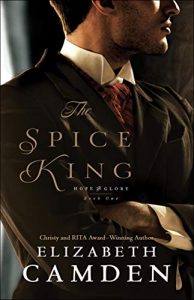 1900 – Washington DC
Gray Delacroix has dedicated his life to building his very successful global spice empire, but it has come at a cost. Resolved to salvage his family before it spirals out of control, he returns to his ancestral home to save his brother and sister before it's too late.
As a junior botanist for the Smithsonian, Annabelle Larkin has been charged with the impossible task of gaining access to the notoriously private Delacroix plant collection. If she fails, she will be out of a job and the family farm in Kansas will go under. She has no idea that in gaining entrance to the Delacroix world, she will unwittingly step into a web of dangerous political intrigue far beyond her experience.
Unable to deny her attraction to the reclusive business tycoon, Annabelle will be forced to choose between her heart and loyalty to her country. Can Gray and Annabelle find a way through the storm of scandal without destroying the family Gray is fighting to save?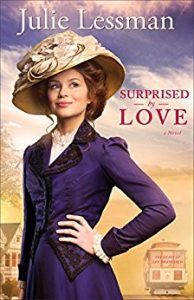 1904 – California
Shy and unattractive as a child, Megan McClare has always been teased by her classmates. But when she returns home from her senior year in Paris, the wallflower has suddenly blossomed into a beauty. With ambitions to become a lawyer or doctor, Megan accepts an internship at the district attorney's office only to discover that she will be working with Devin Caldwell, a boy who mercilessly mocked her at school–and with whom she was hopelessly enamored. She turns to her dear friend Bram Hughes for support and advice. But Bram's vision is clouded by his sudden unwelcome attraction to a girl he had always thought of as a kid sister. He advises forgiveness, but can he forgive himself for pushing the woman he loves into the arms of another man? Fan favorite Julie Lessman draws a romantic triangle that will have readers in a tizzy in this glittering Gilded Age tale of transforming love.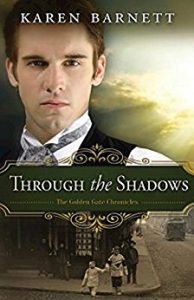 1908 – California
The devastating earthquake is just two years past, but the city of San Francisco is still trying to recover. Destruction of this magnitude is not so easy to overcome-and neither are the past regrets shadowing Elizabeth King's hopeful future.
Hoping to right her wrongs, Elizabeth dedicates herself to helping girls rescued from slavery in Chinatown brothels, even if it means putting her own life at risk to sneak through the gloomy alleys and rooftops where dangers lurk.
Putting her life on the line for a worthy cause is admirable. But opening her heart is even more terrifying. So when Elizabeth meets attorney, Charles McKinley—a man who dreams of reforming San Francisco's crooked politics—Elizabeth begins to doubt: Can she maintain her pretense and hide her past? Or will her secret jeopardize both their futures?
1909 – Colorado
A Father-Daughter Genealogy Team Link Present to Past on Family Trees
A trunk abandoned at Denver's Union Station more than a century ago leads Jillian and Nolan to untangle the mystery of its contents—including correspondence with the head of Pinkerton's National Detective Agency Denver office. While Nolan digs into the legalities of the findings, Jillian searches for the descendants of a stolen identity who might not be who they think they are on Colorado ranch land. When Drew seems anxious to hear what Jillian has to say but his Great Aunt Min slams the subject closed—twice—Jillian is all the more determined to find out what happened to the woman who never claimed her luggage, why Min doesn't want to talk about it, and what will happen for Drew if he gets the answers he seeks.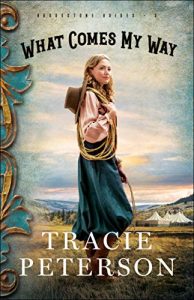 1902 – California
Ella Fleming is on the run from her past and the secrets that could tear her family apart. As a member of the Brookstone Wild West Extravaganza, a wild west show comprised of all-female performers, her uncanny talent for trick riding impresses the viewers. Only while performing can she forget the truth about who she really is–the daughter of a murderer.
Phillip DeShazer blames himself for his father's death and has done his best to bury his guilt in work and drink. Realizing he needs something more, he seeks answers and finds support and kindness from the beautiful Ella Fleming. However, the more she comes to his rescue, the more his guilt grows. He's fallen in love with her and feels confident that she returns his feelings, but until he can overcome the past and let God guide his future, Phillip knows he's not worthy of Ella's love.
Uncertain of what will come their way, Ella and Phillip must learn to trust God even when the road they travel takes them in different directions. Only then can love be a part of their journey.
1906 – Wyoming
Swirling rumors forced Cecilia White out of the teaching job she loved. She vowed not to get involved with a man again—no matter what. But when the term begins at a new schoolhouse in a new town, disaster strikes. No matter what she does, she can't seem to escape the handsome, single chairman of the school board.
John Morgan has a secret. He's not who he says he is. He'll do anything to protect and provide for his young sister—including cozying up to the prickly schoolmarm.
Sparks fly and Cecilia must deny her heart if she hopes to keep her job. But what's more important? Duty or love?
---
Suggestions offered from the Unlocking the Past Facebook Group: (THANK YOU, LADIES!!!!)
The Heart's Charge by Karen Witemeyer
Wherever You Go by Tracie Peterson
Tracie Peterson's Golden Gate Series
Rachel Scott McDaniel's The Red Canary
A Lady in Attendance by Rachel Fordham
All Elizabeth Camden books
A Heart Most Worthy By Siri Mitchell
She Walks In Beauty By Siri Mitchell
Behind the Scenes (1) by Jen Turano
Out of the Ordinary (2) by Jen Turano
Caught by Surprise (3) by Jen Turano
Maid to Match by Deanne Gist
Love at Any Cost (1) by Julie Lessman
Dare to Love Again (2) by Julie Lessman
Surprised by Love (3) by Julie Lessman
Until We Reach Home by Lynn Austin
---
---
Check out these alternatives to Amazon:  Baker Bookhouse       Barnes & Noble      Books-a-Million      Book Depository      Bookshop.org      Christianbook.com      Get It Local      Indiebound.org
Leave Your Comments:
If you have a favorite book or author who writes in this time, put it in the comments so other readers can know who to go search out for options. Old or new, it doesn't matter. 🙂