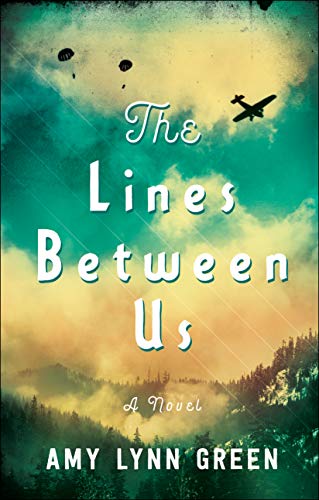 1945 – Washington State/Oregon
A WWII novel of courage and conviction, based on the true experience of the men who fought fires as conscientious objectors and the women who fought prejudice to serve in the Women's Army Corps.
Since the attack on Pearl Harbor, Gordon Hooper and his buddy Jack Armitage have stuck to their values as conscientious objectors. Much to their families' and country's chagrin, they volunteer as smokejumpers rather than enlisting, parachuting into and extinguishing raging wildfires in Oregon. But the number of winter blazes they're called to seems suspiciously high, and when an accident leaves Jack badly injured, Gordon realizes the facts don't add up.
A member of the Women's Army Corps, Dorie Armitage has long been ashamed of her brother's pacifism, but she's shocked by news of his accident. Determined to find out why he was harmed, she arrives at the national forest under the guise of conducting an army report . . . and finds herself forced to work with Gordon. He believes it's wrong to lie; she's willing to do whatever it takes for justice to be done. As they search for clues, Gordon and Dorie must wrestle with their convictions about war and peace and decide what to do with the troubling secrets they discover.
---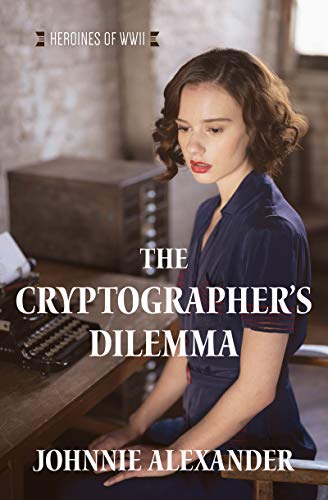 1942 – Washington DC
A Code Developer Uncovers a Japanese Spy Ring
FBI cryptographer Eloise Marshall is grieving the death of her brother, who died during the attack on Pearl Harbor, when she is assigned to investigate a seemingly innocent letter about dolls. Agent Phillip Clayton is ready to enlist and head oversees when asked to work one more FBI job. A case of coded defense coordinates related to dolls should be easy, but not so when the Japanese Consulate gets involved, hearts get entangled, and Phillip goes missing. Can Eloise risk loving and losing again?
---
1915/1944 – Illinois
July 1944. Chicago nurse Clara Janacek has spent her whole life taking care of other people. Grumpy yet loveable, all she wants now is to live out her life in peace, tending her roses and protecting her heart. But beneath the gruff exterior lies a story, and when new neighbors move in and shake up her quiet world, Clara must grapple with long-buried realities.
July 1915. The picnic across Lake Michigan was to be the highlight of the summer for young nurse Clara—a day filled with laughter, dancing, and budding romance aboard a stately excursion steamer. But when unspeakable tragedy strikes, Clara's life is changed forever.
By turns funny, tender, and bittersweet, The Rose Keeper celebrates the redemptive hope found in friendship, faith, and the search for belonging.
---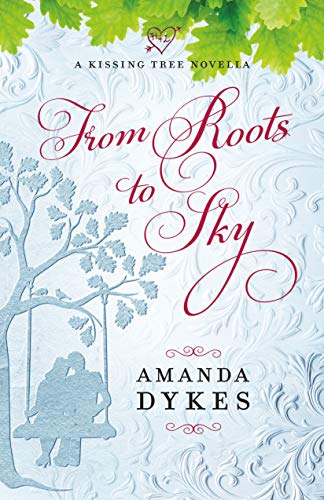 1945 – Texas
WWII airman Luke Hampstead found comfort in letters from the sister of a lost compatriot. When he visits Texas to thank her, he discovers her constructing a project with surprising ties to his letters. . . and that she herself is even more surprising. While a promising opportunity awaits him elsewhere, will what they've shared be enough to give their future flight?
---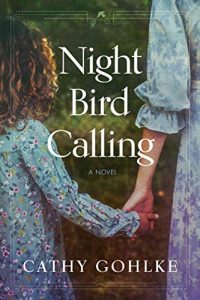 1941 – North Carolina
When Lilliana Swope's beloved mother dies, Lilliana gathers her last ounce of courage and flees her abusive husband for the home of her only living relative in the foothills of No Creek, North Carolina. Though Hyacinth Belvidere hasn't seen Lilliana since she was five, she offers her cherished great-niece a safe harbor. Their joyful reunion inspires plans to revive Aunt Hyacinth's estate and open a public library where everyone is welcome, no matter the color of their skin.
Slowly Lilliana finds revival and friendship in No Creek—with precocious eleven-year-old Celia Percy, with kindhearted Reverend Jesse Willard, and with Ruby Lynne Wishon, a young woman whose secrets could destroy both them and the town. When the plans for the library also incite the wrath of the Klan, the dangers of Lilliana's past and present threaten to topple her before she's learned to stand.
With war brewing for the nation and for her newfound community, Lilliana must overcome a hard truth voiced by her young friend Celia: Wishing comes easy. Change don't.
---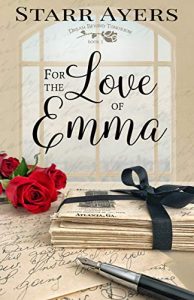 1938 – North Carolina
A rose-covered grave, seventy-nine letters, and a scribbled note unearth buried emotions and the timeless beauty of first love.
When Caroline Myers discovers a box of letters in her deceased mother's trunk, she's captivated by the romance that unfolds between her mother, Emma Rose Walsh, a nineteen-year-old waitress, and Noah Anderson, a handsome young soldier.
Determined to read between the lines, Caroline and her sister, Kate, set out on a search that leads them to the North Carolina foothills and the padlocked gate of the Anderson family cemetery. Will the one who holds the key keep them from unearthing long-buried secrets and fulfilling a request their mother tucked inside the box sixty-four years earlier? Will they find closure—or encounter a surprising revelation that plunges them deeper into the past?
---
1944 – Minnesota
Headstrong Johanna Berglund, a linguistics student at the University of Minnesota, has very definite plans for her future . . . plans that do not include returning to her hometown and the secrets and heartaches she left behind there. But the US Army wants her to work as a translator at a nearby camp for German POWs.
Johanna arrives to find the once-sleepy town exploding with hostility. Most patriotic citizens want nothing to do with German soldiers laboring in their fields, and they're not afraid to criticize those who work at the camp as well. When Johanna describes the trouble to her friend Peter Ito, a language instructor at a school for military intelligence officers, he encourages her to give the town that rejected her a second chance.
As Johanna interacts with the men of the camp and censors their letters home, she begins to see the prisoners in a more sympathetic light. But advocating for better treatment makes her enemies in the community, especially when charismatic German spokesman Stefan Werner begins to show interest in Johanna and her work. The longer Johanna wages her home-front battle, the more the lines between compassion and treason become blurred–and it's no longer clear whom she can trust.
---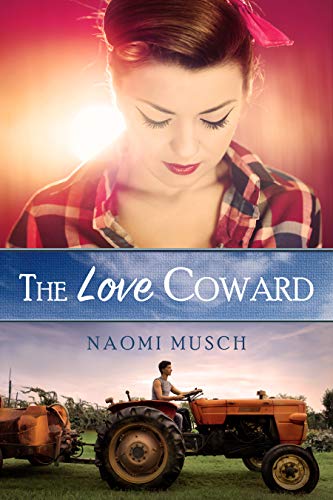 1947 – Wisconsin
Tulla Johanson waited the entirety of WWII for Burke Delgard to safely return and make her his wife, but her dreams of their life together on the farm crumble, when he walks over her heart and out of the church on their wedding day. Thank heaven for friends like Joan and Walter and now Van.
War buddy and would-be best man Steven "Van" Vandreel has come to town for the wedding, never anticipating he'd have to offer a hankie and a ride home to Burke's humiliated fiancée. She seems like a real sweet girl, but Van has no intention of getting between Burke and his jilted bride. Having carried his own secrets home from the war, he's determined to keep them barred inside, even if Tulla might hold the key to unlocking them.
When Burke realizes his mistake and determines to win Tulla back, and even old pal Walter turns friendship to pursuit, Van is forced to face his own growing feelings for the pretty farmer's daughter. Still, can he commit to her any better than Burke did or give her the kind of dream-come-true Walt offers? Or might keeping his longings at arm's length prove Van to be just another love coward?
---
1944 – Texas
Can two people emerge from the clouds of past hurt to find a silver lining of love?
Evelyn Reid would rather fly than do anything else, so when war engulfs the U.S., she joins the Women's Auxiliary Ferrying Squadron. One of the program's top pilots, she is tapped for pursuit plane training…the dream of a lifetime until she discovers the instructor is her ex-fiancé, Jasper MacPherson.
Collecting enough points to rotate stateside, fighter pilot Jasper MacPherson is assigned to teach the WAFS how to fly the army way. Bad enough to be training women, but things take a turn for the worse when his former fiancée shows up as one of his students.
---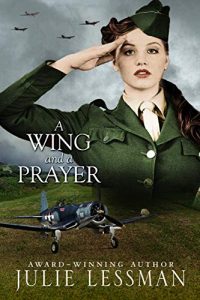 1943 – Texas
She's dead-set on giving everything to the war overseas …
Even if it means losing everything in a war of the heart.
A street orphan abused and abandoned by an alcoholic father at age five, Gabriella (Gabe) O'Connor has never let a man stand in her way yet. So when a handsome flight officer thwarts her plans to become a WASP — Women Air Force Service Pilot — she's determined to join the war effort anyway she can. Her chance comes when she "borrows" foreign correspondent credentials from the Boston Herald—where her father is the editor—to stow away on a medical ship to the front.
Lieutenant Alex Kincaid pegs Gabe O'Connor as trouble the moment she steps foot on Avenger Field as a WASP cadet. As the eldest brother of a boy whose jaw Gabe broke in grade school, Alex is familiar with her reputation as both a charismatic ringleader and a headstrong hooligan who's challenged every male and nun from grade school to college. As her WASP flight instructor, Alex eventually expels Gabe when she pulls a dangerous stunt. But when he is an evacuation pilot in France eight months later, their lives intertwine once again, exposing them to a danger as perilous as the German tanks roaming the Reichswald Forest: a love that neither expects.
---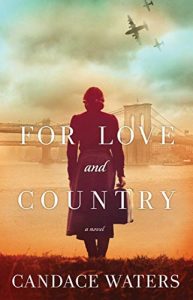 1941 – Hawaii
When Lottie Palmer runs away the day before her wedding to join the Navy WAVES program, she not only leaves behind a fiancé, but also the privileged lifestyle that she has known as the daughter of one of the most important manufacturers in Detroit's auto industry. Spurred by a desire to contribute meaningfully to the war effort, Lottie pours all of her focus and determination into becoming the best airplane mechanic in the division, working harder than she's ever worked before.
Her grit impresses her handsome instructor, Captain Luke Woodward. But when the war ramps up and she is assigned to Pearl Harbor she must fight her growing feelings for Luke and navigate her role as one of the only female mechanics among a group of men, all while finding out what it means to be your own hero.
---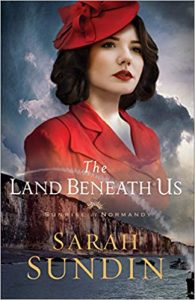 1943 – Tennessee/England
In 1943, Private Clay Paxton trains hard with the US Army Rangers at Camp Forrest, Tennessee, determined to do his best in the upcoming Allied invasion of France. With his future stolen by his brothers' betrayal, Clay has only one thing to live for–fulfilling the recurring dream of his death.
Leah Jones works as a librarian at Camp Forrest, longing to rise above her orphanage upbringing and belong to the community, even as she uses her spare time to search for her real family–the baby sisters she was separated from so long ago.
After Clay saves Leah's life from a brutal attack, he saves her virtue with a marriage of convenience. When he ships out to train in England for D-day, their letters bind them together over the distance. But can a love strong enough to overcome death grow between them before Clay's recurring dream comes true?